1950 Veritas Rennsport
A true transition from a few photos to a scale wire buck to reality in a matter of months. The customer provided chassis made for a great foundation to build on. A full replica aluminum body was fabricated in house along with the superstructure to hold it all together.
1914 American LaFrance Fire Truck
A modern twist on an old 1914 American LaFrance Fire Truck is taking place in the shop. What began as a wooden buck then a laser cut aluminum skeleton has progressed over the last year to an almost complete bodied vehicle. The hand-brushed satin finish exploits it's complicated curves and forty-inch tires keep it well above the rest. Did we mention it will be featured in a grueling cross country race from Peking (Beijing), China to Paris, France?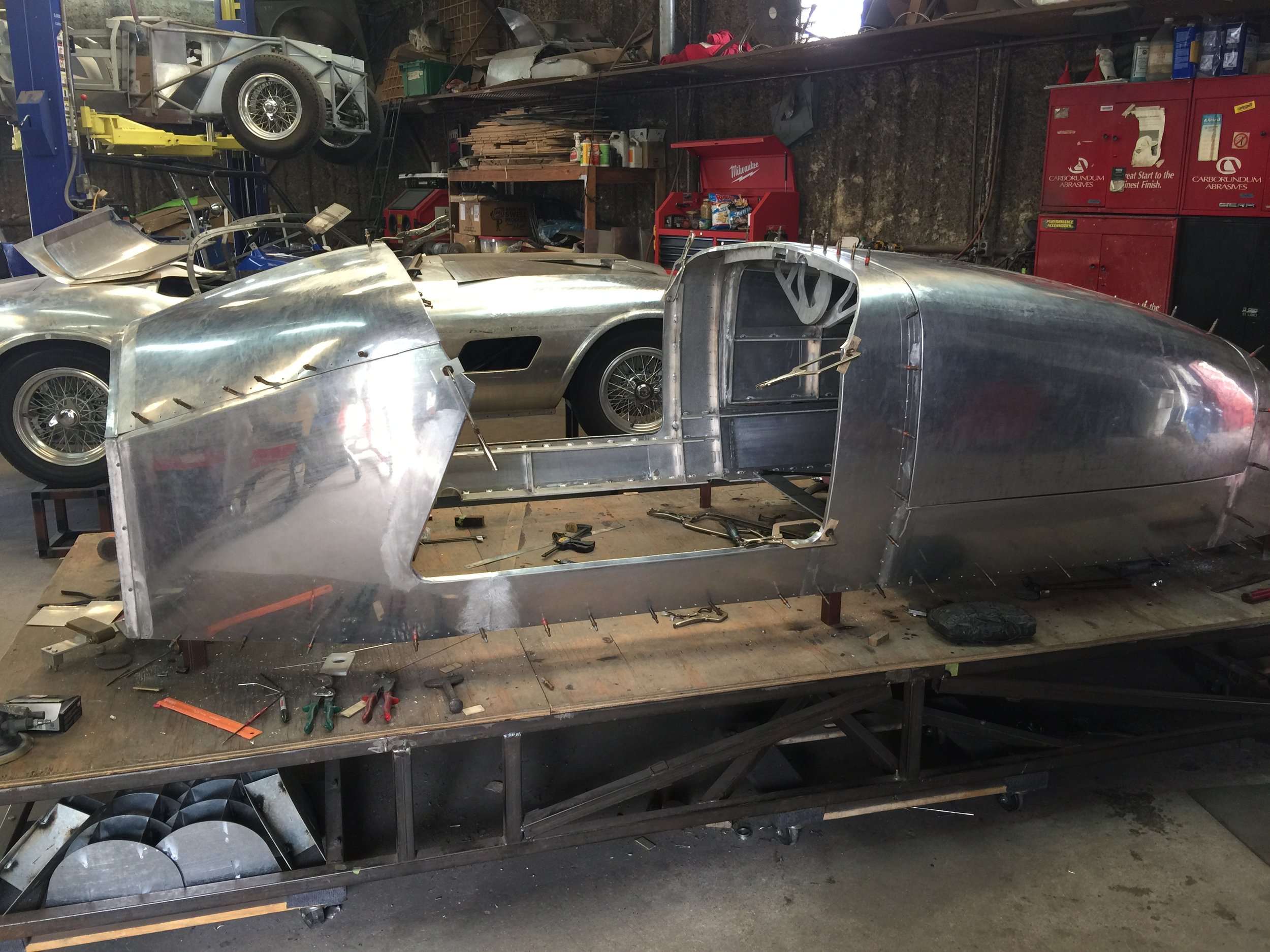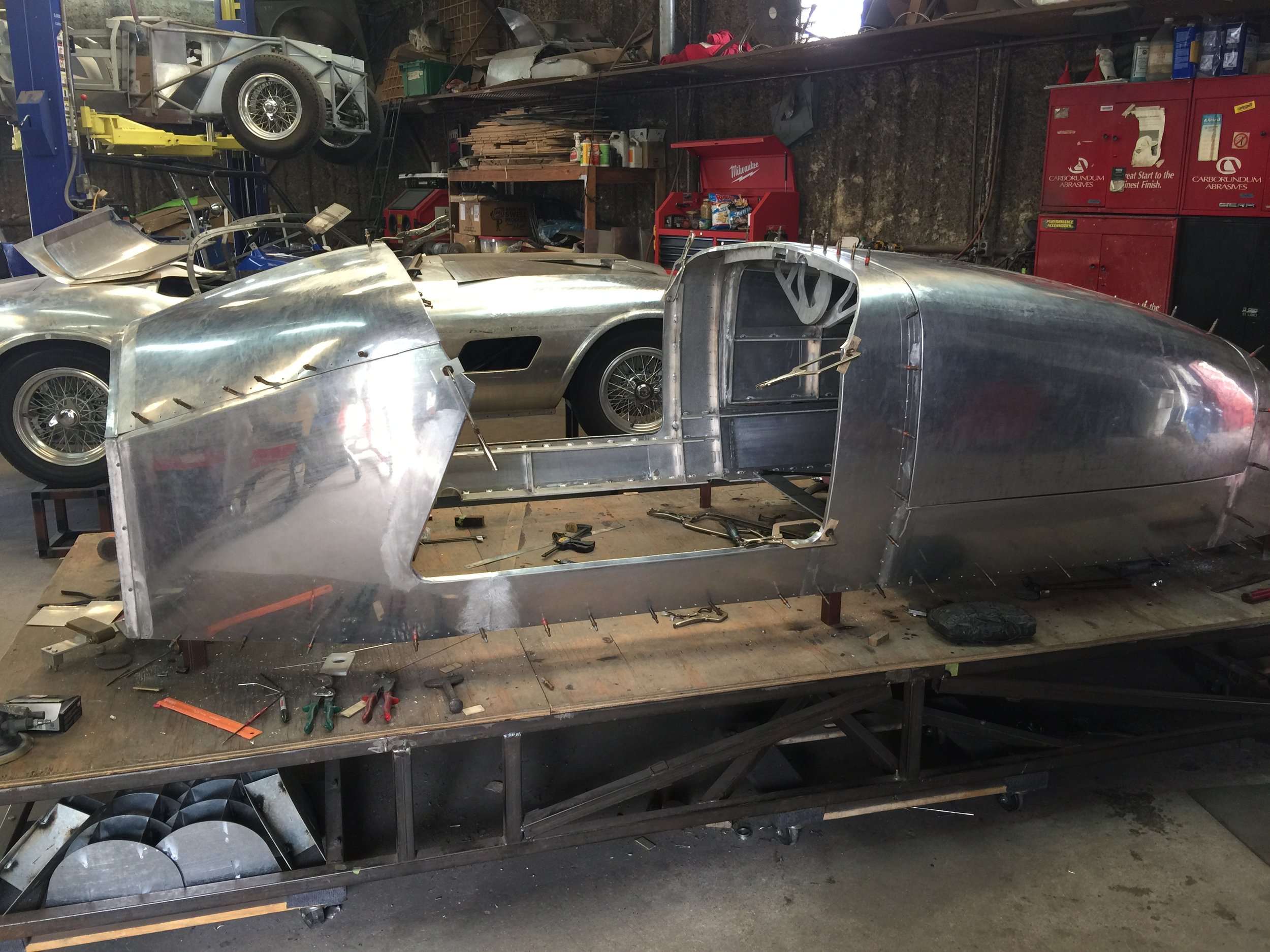 Ferrari California Spyder
This 1959 Ferrari 250 GT California Spyder LWB project came to us partially built and begging to be brought back to life by our master craftsmen. We had our hands in just about every aspect of this vehicle from bumpers to the convertible top.
Frazer Nash
An American-made tribute to the popular Frazer Nash British sports car. The body went from the ground up with nothing but photos and a steel-wire buck made in house as references. The vintage polished finish shows every detail.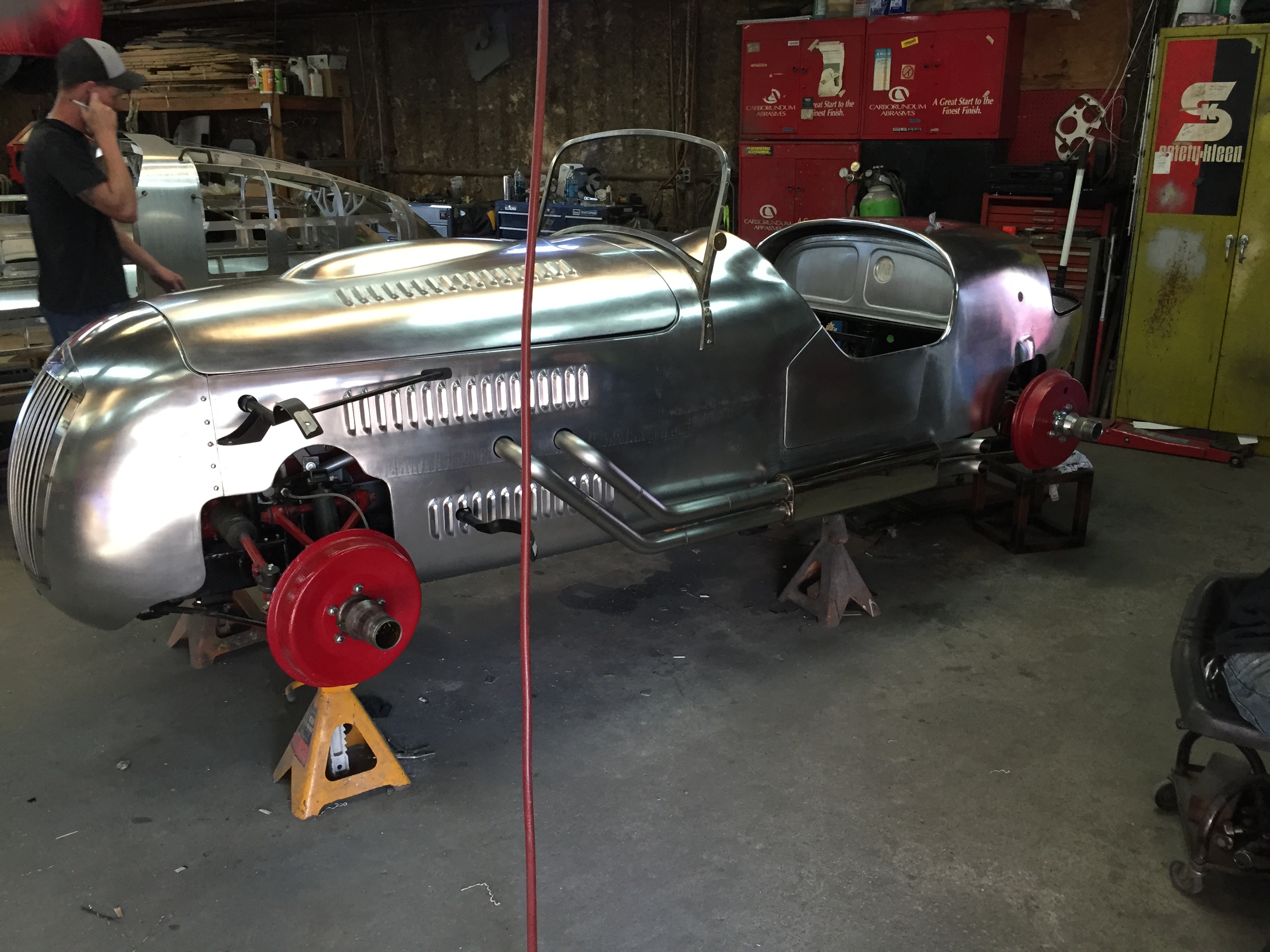 Delahaye
This was a project originally started by Terry Cook of Delahaye USA. Somewhere along the build the project was sold and brought to Texas. The owner brought it to us to modify and finish out the car.
1955 Chrysler Imperial
Since there was never a convertible option on the Imperial, the owner decided to bring it here to make it happen.